Innovation
& Quality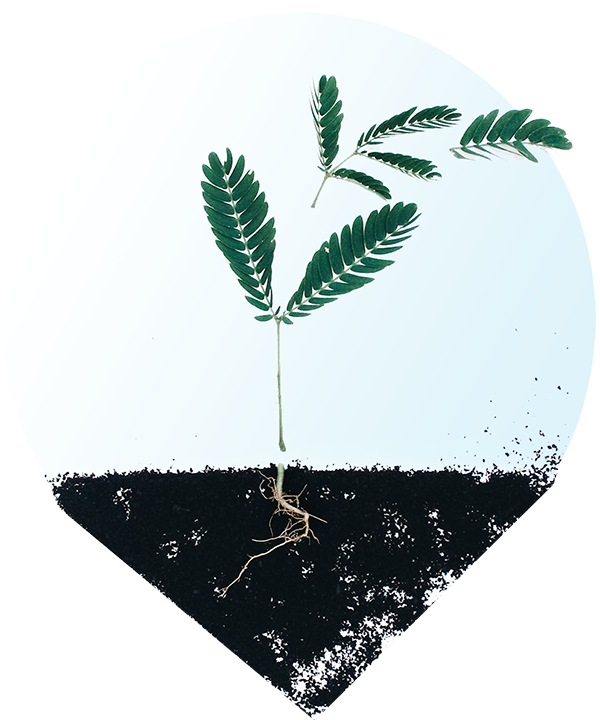 Phytopathology Laboratory
Early detection of plant pathogens using modern analysis methods (molecular biology)
Specific protocols adapted to the production constraints.
Methods optimization for an agronomic and sanitary quality.
Regular control along the production cycle.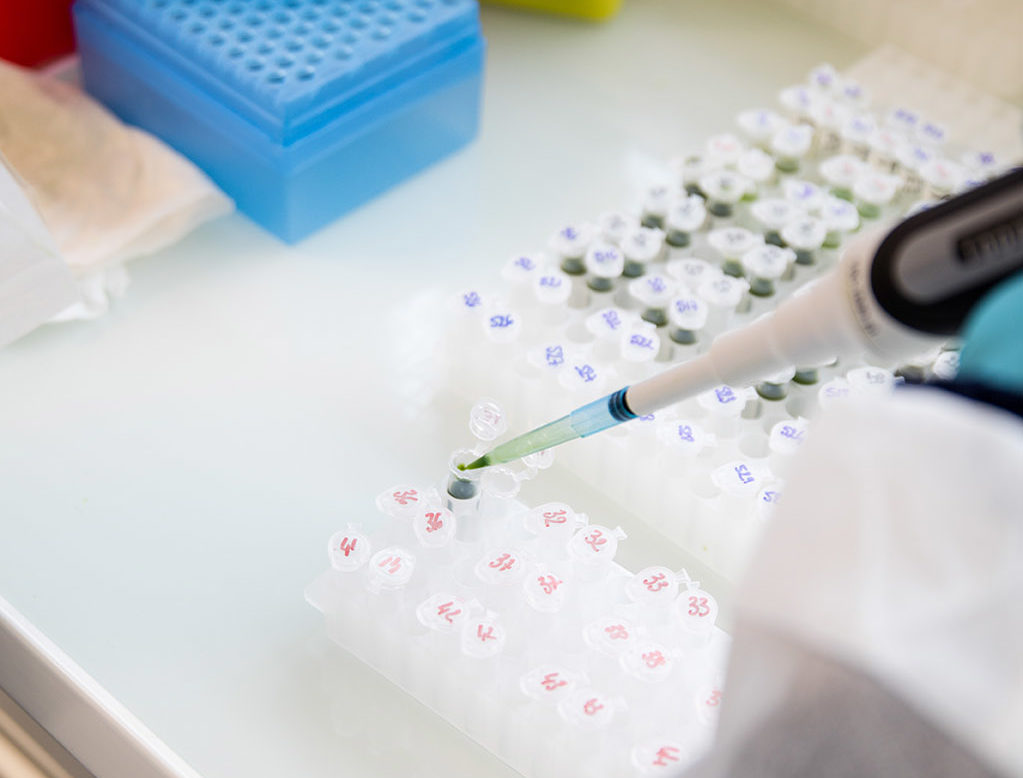 Phytopathology Laboratory
An innovative
laboratory
Since 2019, the Groupe Thomas Plants has established a molecular biology laboratory dedicated to the sanitary control of plants.
This modern and recent tool enables the on-site detection of various vegetable plant pathogens, particularly in the case of possible contamination upstream by seeds.
This technologic choice, unique in Europe, is a major strategic stake that guarantees healthy and productive plants for our professional clients.
Performance analysis
Modern
technologies
Based on specific protocols, in line with the constraints of industrial plant production, our sanitary control procedure uses effective means to detect any bacterial or viral contaminations on the day of grafting. This early detection allows us to secure the entire production process. We minimize the health risk by combining our analysis with robust prophylactic measures. As a result, our team is able to detect pathogens as early as possible in the production of fruits and vegetables.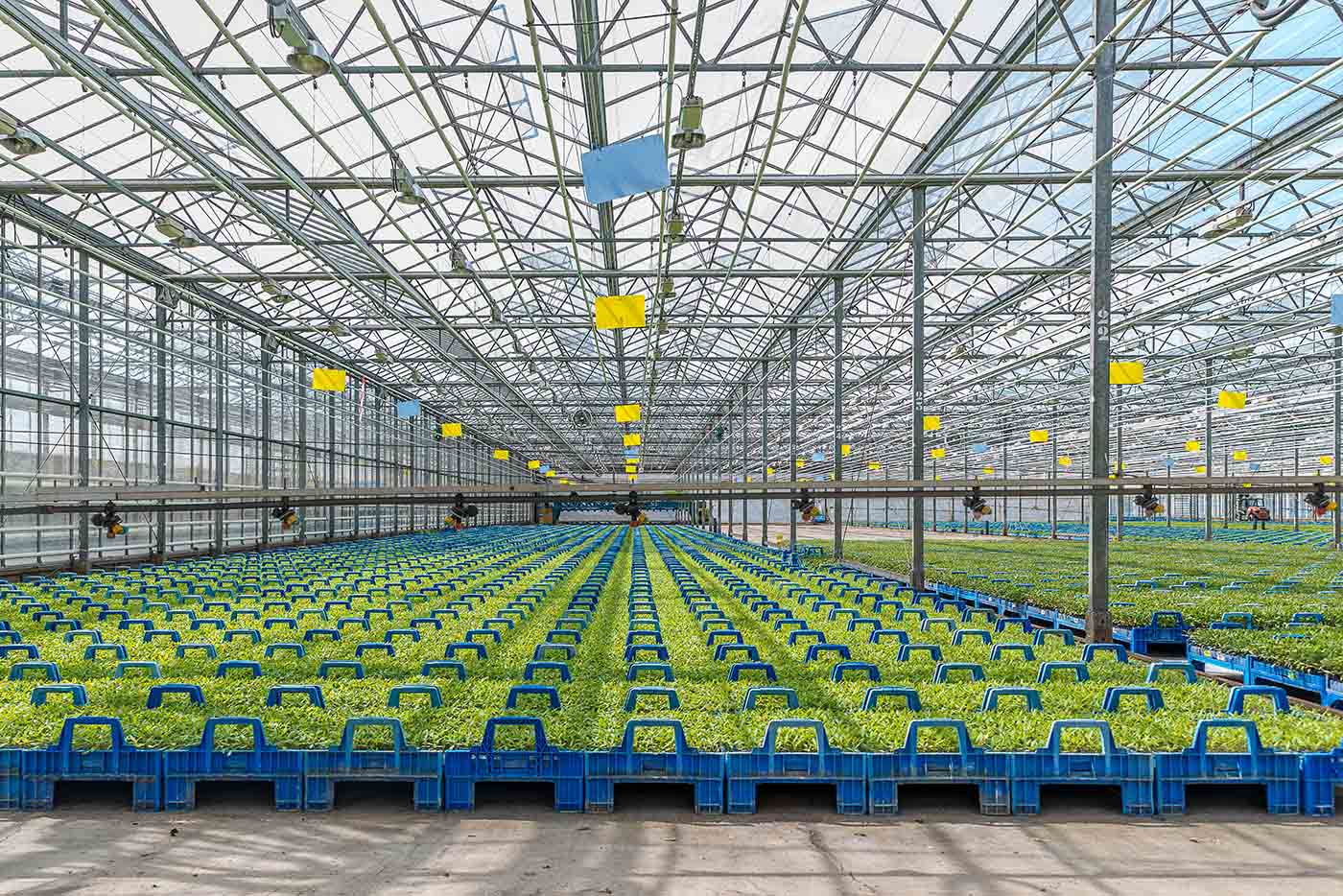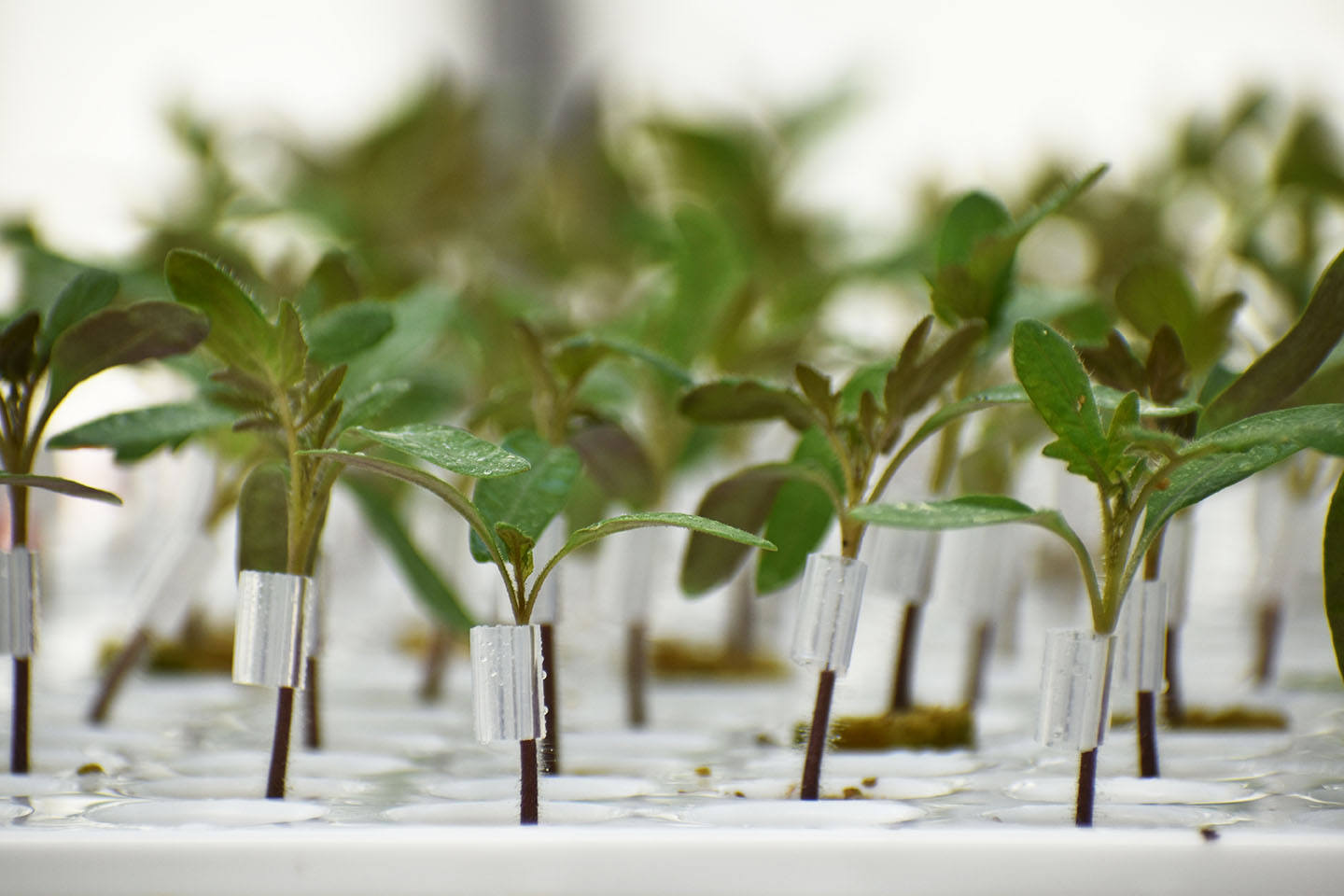 Grafting room
A sanitary
"sanctuary"
We work with public and private research organizations (GEVES, INRAE, VEGENOV) on detection protocols. Using advanced analysis techniques (qPCR, ELISA), we analyze 100% of our plants for emerging or non-emerging pathogens such as ToBRFV, Cmm (Clavibacter Michiganensis subsp. Michiganensis).
R&D Quality
Frequent
controls
The quality of our conventional and organic plantations is controlled by accredited certifying organizations such as SEMAE, SRPV, ACLAVE, and Certipaq Bio.
They regularly check the quality of our products and the mastery of our processes.
The SEMAE (Service d'Économie Agricole et des Territoires) controls the sanitary quality of our plants and allows us to obtain the European Phytosanitary Passport (www.gnis.fr).
The SRPV (Service Régional de Protection des Végétaux) monitors the proper use of phytosanitary products on our crops (www.bretagne-environnement.org).
The GSPP (Global Seed and Plant Health Programme) is a worldwide protocol aimed at ensuring the sanitary quality of seeds and plants, initially on the Clavibacter-tomato couple.
Our participation in the development and implementation of this protocol is a tool for reflecting on and analyzing our sanitary practices in order to make them evolve, in a continuous improvement approach (www.gspp.eu).